1-37. SKELETAL TRACTION FOR THE FEMUR
a. The combination of skeletal traction and balanced suspension is widely used for the treatment of fractures of the femoral shaft (see figure 1-16). This method of treatment provides considerable freedom of body movement while maintaining efficient traction on the injured limb. The Thomas leg splint and Pearson attachment are used to achieve this balanced suspension traction.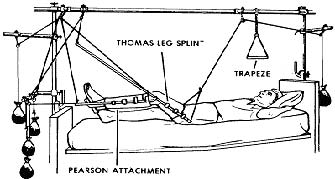 Figure 1-16. Balanced suspension traction.
b. The Thomas splint (half ring) is applied in various ways: with the ring fitted posteriorly against the ischium or anteriorly in the groin. The thigh rests in a canvas or bandage-strip sling with the popliteal space left free. The leather ring should not be wrapped or padded. If kept smooth, dry, and polished, the leather of the ring is designed to rest against the skin and resist moisture.
c. The Pearson attachment is attached by clamps to the Thomas splint at knee level. A canvas or bandage-strip sling supports the lower leg and provides the desired degree of knee flexion. A footplate is attached to the distal end of the Pearson attachment to support the foot in a neutral position. The heel should be left free.
d. The traction is in line with the long axis of the femoral shaft and is maintained by the rope, pulley, and weights attached to the skeletal tractor, which is fitted onto the wire or pin. Counter traction and balanced
suspension are provided by the ropes, pulleys, and weights attached to the Pearson attachment. When all is operational, the thigh and Thomas splint will be suspended at about a 45° angle with the bed and the lower leg and Pearson attachment will be suspended horizontal to the mattress. The patient may sit up, turn toward the traction side, and raise his hips above the bed by means of the trapeze and still maintain the line of traction.