6-6. APPLY A SPIRAL REVERSE WRAP
Although the spiral wrap (see figure 6-5) is normally used to apply pressure to a limb, the spiral reverse wrap can also be used. It is especially useful when applying pressure to the calf (lower leg) since it follows the contours of the limb more closely than does the spiral wrap.
a. Secure the bandage at the ankle with an anchor wrap (see figure 6-5 A).
b. Apply about four spiral turns (see figure 6-5 B).
c. Place the thumb of your free hand on the upper edge of the uppermost turn and apply firm pressure to hold the bandage in place.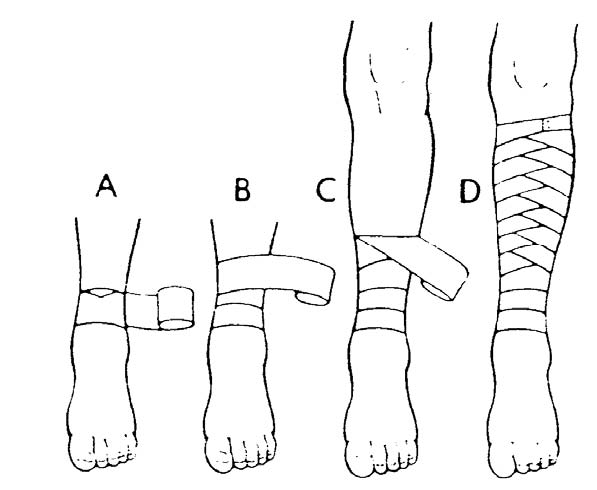 Figure 6-5. Applying a spiral reverse wrap.
d. Unwind about six inches of bandage from the roll.
e. Give the roll a half-twist so the bandage is directed downward (see figure 6-5 C). The upper edge of the turn should be parallel to the lower edge of the previous turn and overlap it by two-thirds of its width. The wrap
continues in the same direction (figure shows counterclockwise).
f. Carry the roll around the limb and back. The bandage should be at about the same location as the half-twist, but higher.
g. Repeat steps c, d, e, and f to apply another layer of bandage using the spiral reverse method.
h. Continue applying the bandage using the spiral reverse technique. The turns should be in line and uniform as shown in figure 6-5 D.
i. When you reach the top of the area to be bandaged, secure the bandage with a circular wrap.
j. Tape, clip, or tie the end of the bandage (see figure 6-5 D).